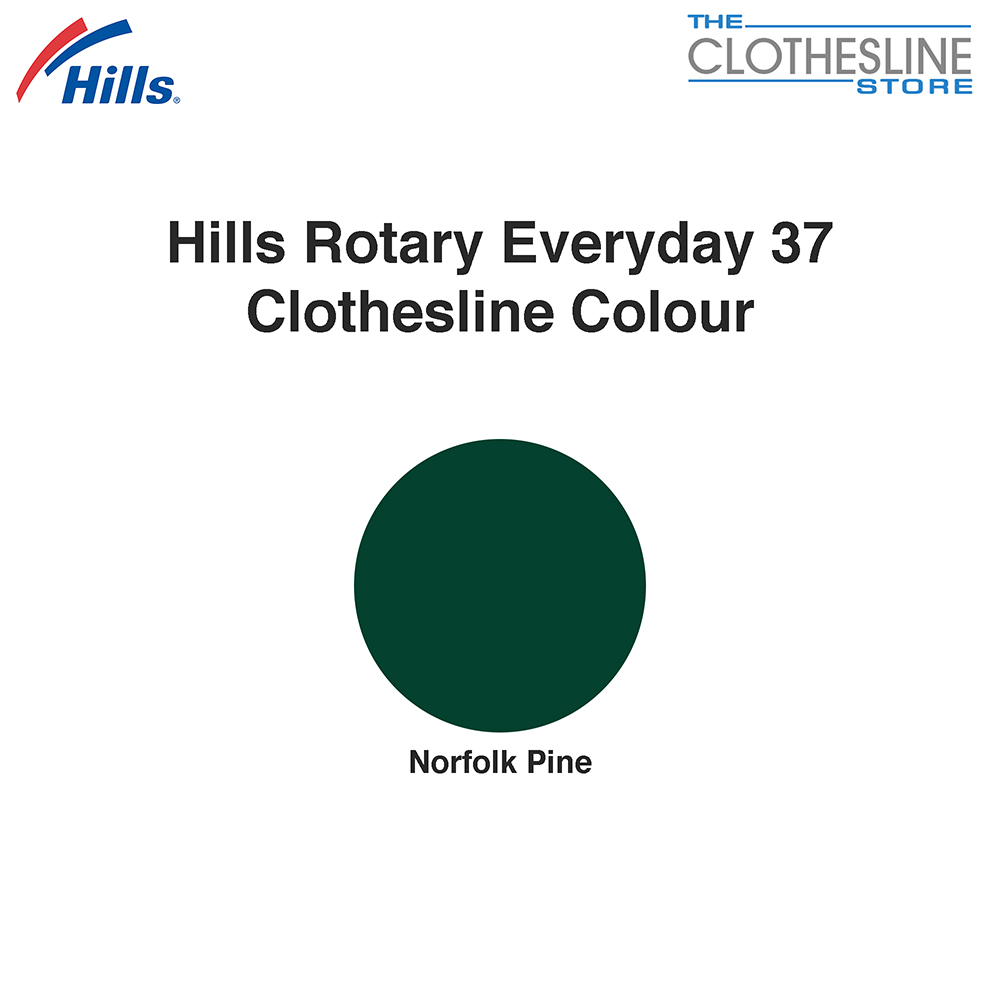 The Hills Everyday 37 Rotary Clothesline in Norfolk Pine (Green) is one of the most popular smaller Clothes Hoists on the market today giving excellent value for money. The Rotary designed for small to medium spaces while giving you all the benefits and convenience of a folding rotary clothes hoist. It's the a budget model and has the similar specifications as the Rotary 6 Line yet has less plastic components fitted to it, it has 37m of hanging space and the ability to fold up and down or even be remove when not in use making it a very popular choice for many back yards. The Hills Everyday 37 Rotary Hoist is also available in a smaller version being the Hills Everyday 47 Clothes Hoist. With the outside line at 2.18m long it can also take Double sheets.

Click Below to See the Full Range of Clotheslines Available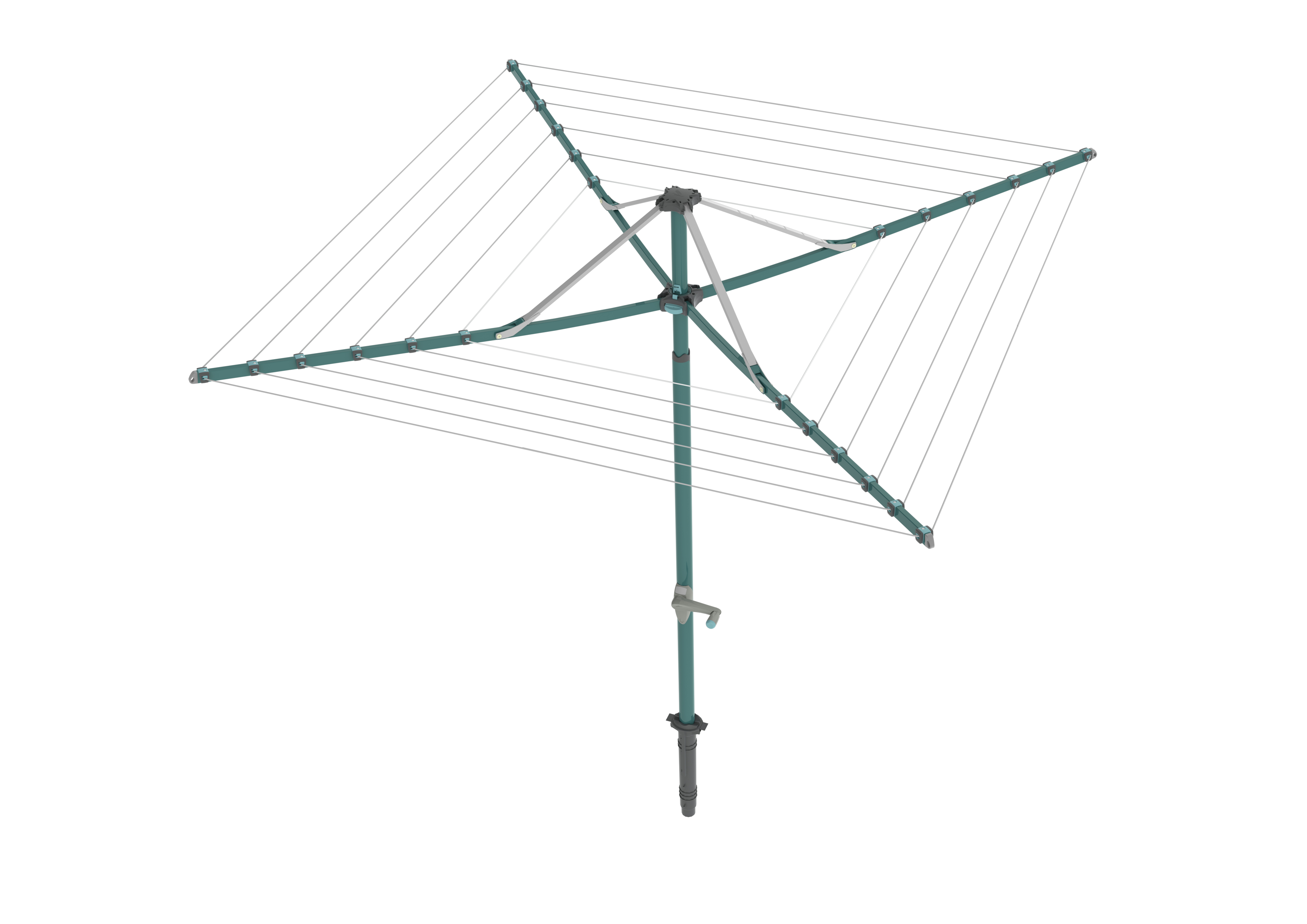 Hills Everyday 37 Rotary Hoist Folding Clothesline
The Hills Everyday 37 is great value for money and it's price point it's hard to beat when looking for value for money! It is an ideal family clothesline for 1 to 3 people with 37m of hanging space, and can be folded and removed when not in use, so you can utilise this area for play and entertainment. You can easily adjust the height of the line by using the handle. The rotary head allows the clothes to follow the breeze made by HILLS one of the Australia's leading names in rotary clotheslines, Assembled and pre wired ready to install.
Benefits
Suitable for 1-3 people

37m hanging space

Rotary Head Diameter 3.2m, 1.6m Arm Length

6 tough and sturdy lines

Hi Tensile steel

Larger model available

Ground socket included

Installation services available

Fits Australian Standard Double Size Sheets 1910mm

10 year warranty

Free Delivery from The Clothesline Store