If you are looking for a quality Hills clothesline and clearance prices, we have you covered. At our clearance centre we have a large number of Hills clothesline sizes and styles which available. There are some carton damaged products which are available at wholesale prices and new products available also.

The range of clotheslines include:
The Hills Folding frame lines which can be mounted on the wall or in the ground using a ground mount kit
Hills Rotary folding head clothesline, which can also be removed when not in use
The popular Everyday 4 and 6 line retractable clotheslines and mounting posts
The Iconic Hills Heritage 4 and 5 galvanised fixed head clothesline
So if you are looking for a quality clothesline are great prices, visit us at our Wollongong clearance centre.

84 Swan Street Wollongong, Ph 1300 509 564
Popular Categories for Wollongong and Surrounding Regions
---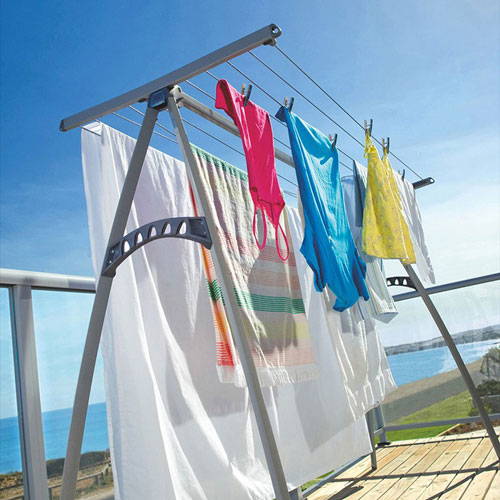 Featured Product
Hills Portable 170 Clothesline
Hills Portable Clotheslines are an innovative indoor-outdoor drying solution that bridges the gap between conventional outdoor clotheslines and indoor clothes airers. These clotheslines handle a full wash load – even sheets (hanging over the ends) – and are tough, durable and look great too. 10 lines giving 17 metres of line space plus you can simply increase the hanging capacity by using the built in coat hanger holes.
Suitable for balconies, patios, carports, garages, living room's etc. Made by Hills an Australian icon.

Benefits Include:

Coat Hanger Holes to increase drying load
17m of line space, 10 Evenly spaced lines
Stable and strong
Easy to move, Folds up flat when not in use
Ideal for extra drying space
Suitable for a 1-3 person wash
Lightweight design