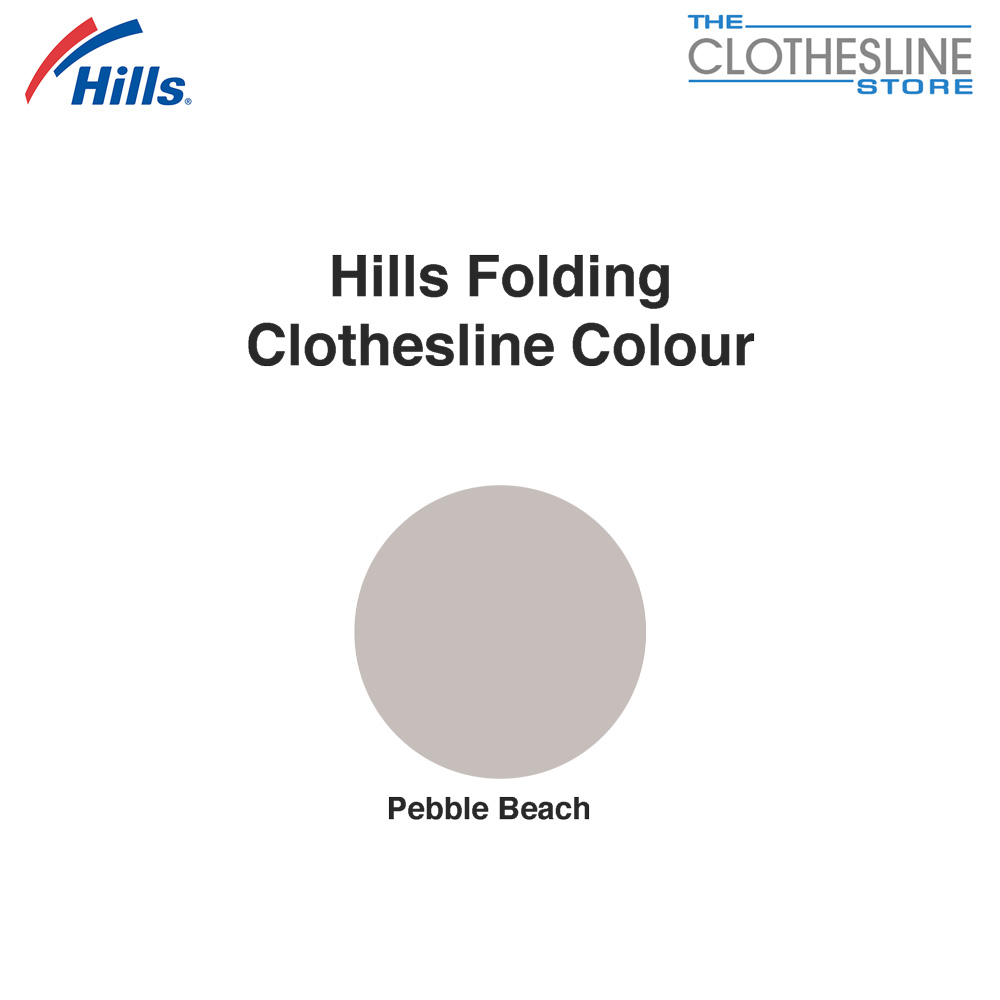 The Hills Long Folding Clothesline in Pebble Beach is popular choice for wall mounted installations when space is limited such down the side of a house or narrow walkway. The Long Pebble Beach Clothesline is ideal if you live in a house with limited garden space or an apartment, because one of the benefits of this clothesline is you can folded it up when not in use giving you back valuable space.

The Hills Long Folding Frame Clothesline is ideal for wall mounted installation, ground mounting is not an option as there are no ground mount kits made for this product.

The Pebble Beach coloured clothesline is a massive 3.4m wide and 0.68m deep and has 19m of hanging space. With the outside line of 3.4m they can fit double sheets, Queen and King sized sheets without folding them.

Click Below to See the Full Range of Clotheslines Available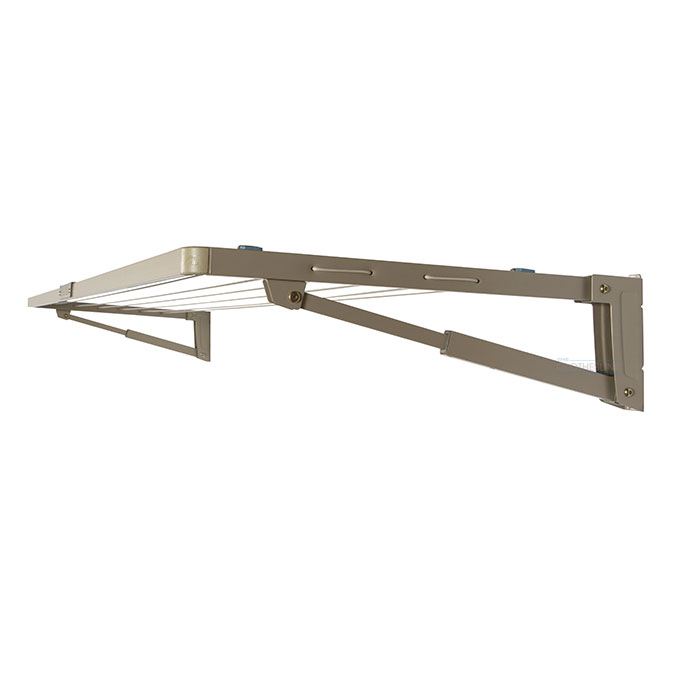 Hills Long Narrow Folding Frame Clothesline
Hills Folding Frame Clotheslines are just right when there's no space for a rotary hoist and the Hills Narrow Folding Frame Clothesline has been designed for narrow spaces in mind. Large enough for family use and able to hold KING size bedding. This is ideal as a main line or secondary line down the narrow sides of your house.

Benefits

Suitable for up to 4 people

19m of hanging space

3400mm wide x 680mm deep

Can be cut down in width, does not void warranty

Excellent for tight spaces

Easy to assemble and install

Holds King Size Sheets

Installation service available

Free Delivery from The Clothesline Store
PLEASE NOTE: Hills Products standard supply does not include fasteners.
What's In The Box:
1 x Clothesline
1 x Cord
1 x Instruction sheet