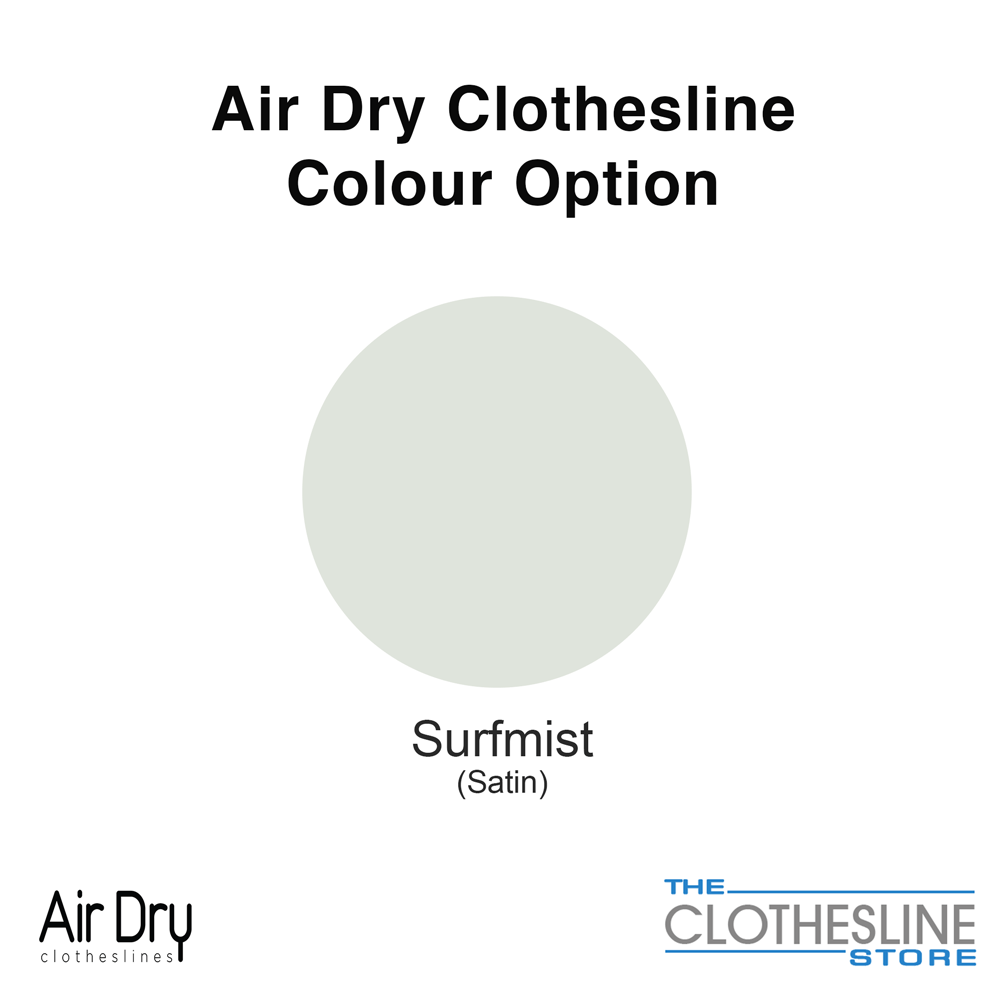 The Australian Made Air Dry Folding Frame Clothesline in Surfmist is a popular product as it comes in a range of sizes and colours, the Clothesline is a popular choice for both wall mounted and ground mounted installations.

The Surfmist Clothesline is an excellent choice if you live in a house with plenty of space in the garden or an apartment, because there is a range of widths and depths available, plus three popular colour options and the added benefit of it being able to be folded down when not in use giving you back valuable space.

The Air Dry Folding Frame Clothesline is ideal for both wall mounted and ground mounted installation, for a ground mounted installation the ground mounting kit is required which allows the clothesline to be free standing, plus there are base plates available. The buyers guide and video guide provides a great deal of information on what to consider when buying this style of clothesline.

The Surfmist coloured Air Dry clothesline comes in two widths 2400mm and 3000mm and several depths from 500mm to 1500mm. The amount of hanging area and number of lines depends on the size clothesline you order.

How to Select a Folding Frame Clothesline
Click Below to See the Full Range of Clotheslines Available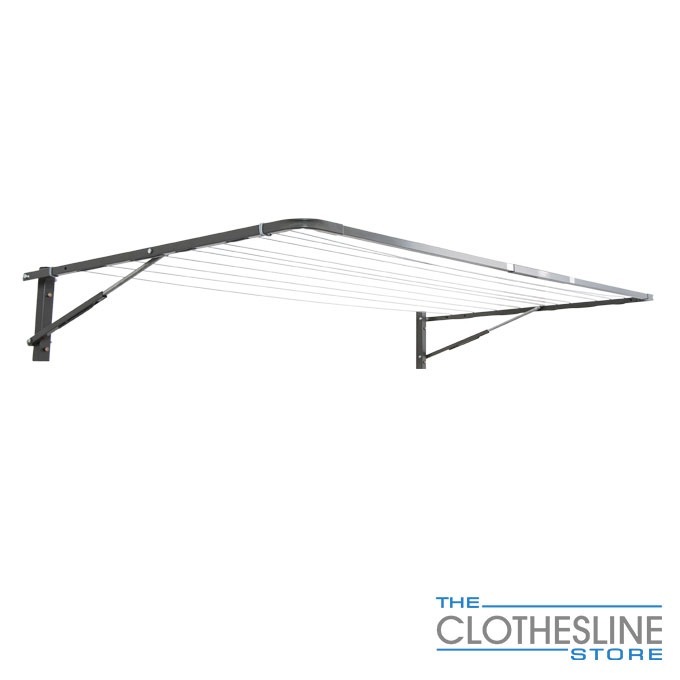 Air Dry 24 Wall Mount Clothesline

100% Australian designed and made, the Air Dry Clothesline range, is the highest quality clothesline available on the Australian Market.
The Air Dry 24 Clothesline has a superior steel depth making this a strong, sturdy and durable Clothesline. There are 6 to 14 individual lines with a hanging space between 14 to 33m. This line can hold Queen Sheets and comes with a manufactures warranty of 10 years on the frame and 12 months on the clothesline cord.

Benefits
Australian Made

Suitable for 2 to 5+ people

14 to 33m hanging space

6 to 14 lines Clotheslines

In stock ready for immediate despatch

2.4 Metres wide, perfect for Queen Sheets

Ground mounting kit available

Strong and durable construction

Installation service available

10 year manufacturer warranty

Free Delivery from The Clothesline Store