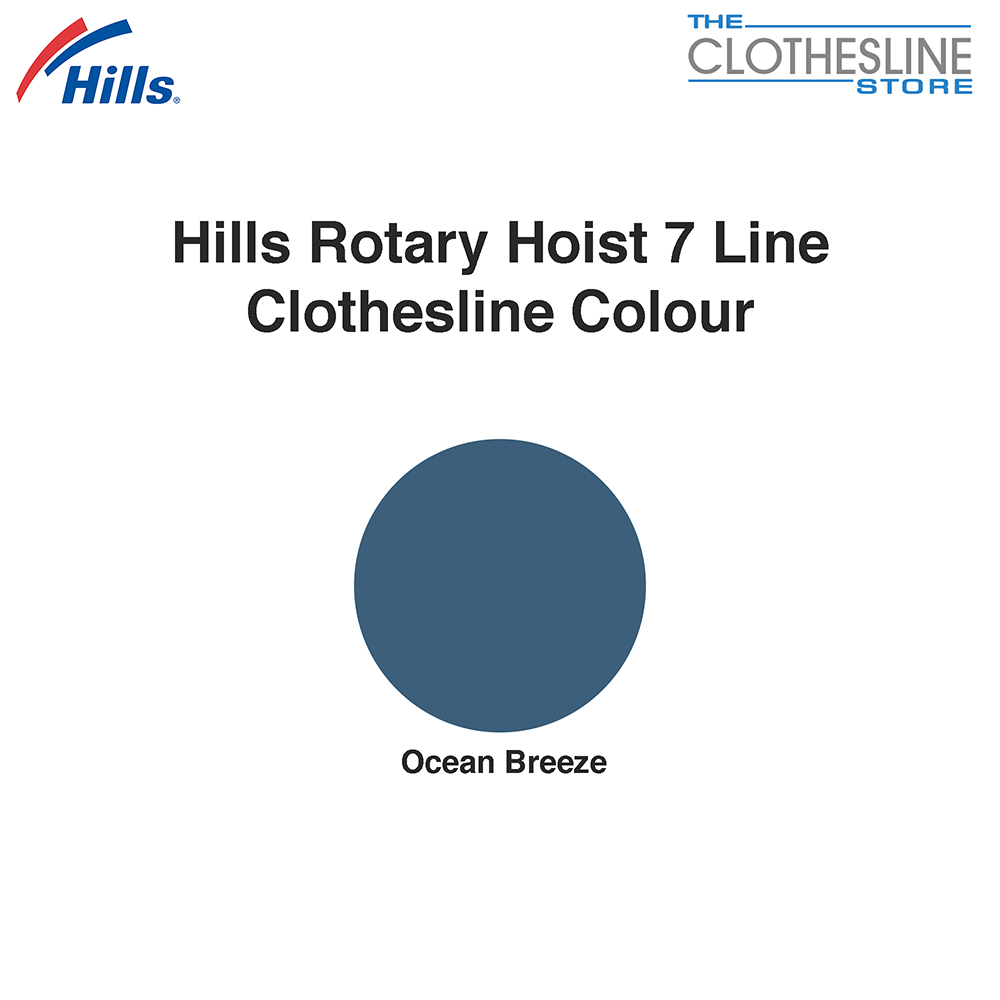 The Hills 7 Line Rotary Clothesline in Ocean Breeze (Blue) is Rotary designed for small to medium spaces while giving you all the benefits and convenience of a folding rotary clothes hoist. It has a great amount of hanging space off 47m and the ability to fold up and down or even be remove when not in use making it a very popular choice for many back yards.

This item has now been replaced by the new model Rotary 7 Clothesline
Click Below to See the Full Range of Clotheslines Available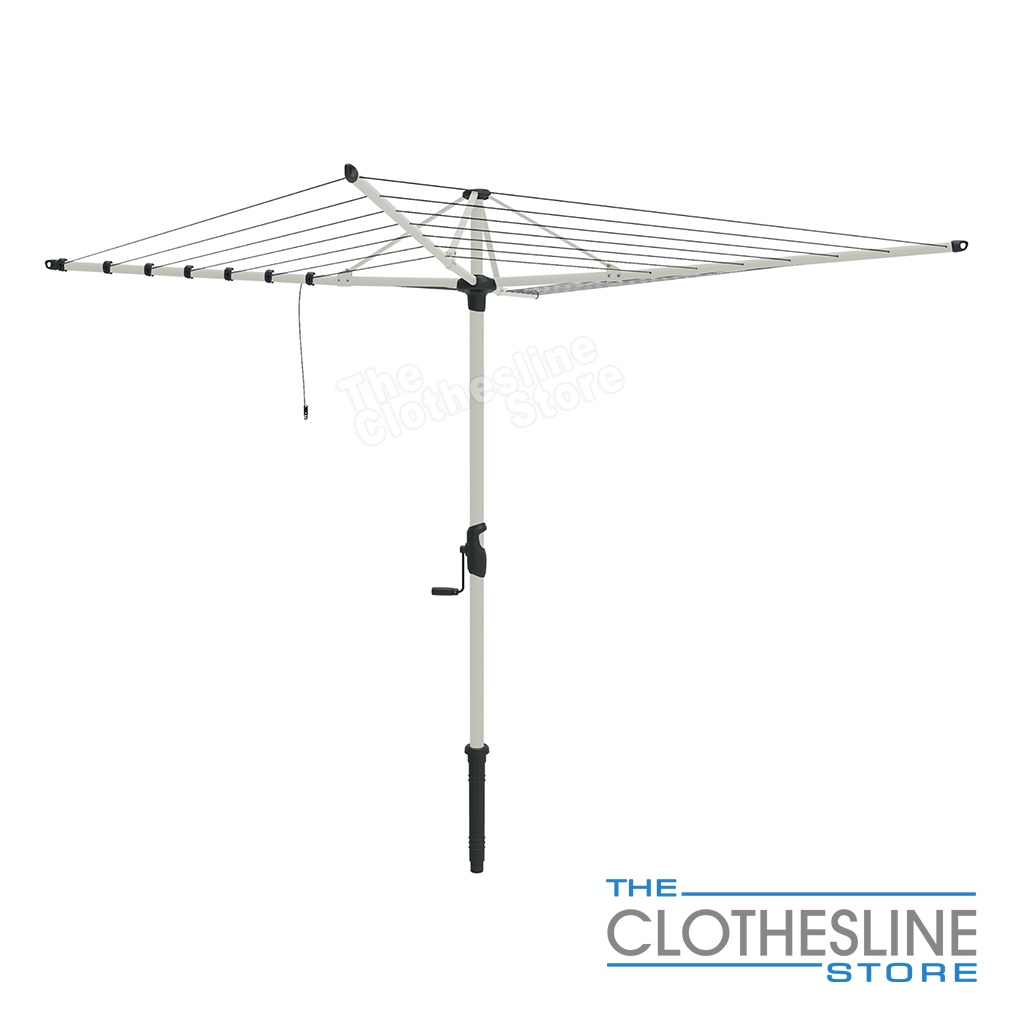 New Hills 7 Line Iconic Folding Rotary Hoist Clothesline - Rotary 7
One of the larger Folding Rotaries on the market and made by Hills. The Hills elegant designs are equipped with the latest innovative benefits. Hills Rotary Hoists are the latest top-of-the-range solution for natural, fresh air drying and suitable for a family upto 4. They can be folded and removed from the ground socket when not in use to give you back your garden space.
This product has the same specifications as the Hills Everyday 47 Clothesline, however this product has more colour options and a longer warranty.

Benefits
Suitable for upto 4 people depending on wash size
48m of line space
3.6m Rotary Head Diameter, 1.8m Arm Length
Fits Queen Sheets (Outside line 2.4m)
Stylish ergonomic design
Intuitive easy-glide latch
Smooth folding action
Powder coated rust resistant tubing
Installation service available
Lifetime on Frame / 12 Months Cord
Free Delivery from The Clothesline Store