The Hills Compact Folding Clothesline in Monument is popular choice for both wall mounted and ground mounted clothesline installations when space is limited or you only require a small line. The Monument Clothesline is ideal if you live in a house with limited garden space or an apartment, because one of the benefits of this clothesline is it can be folded up when not in use giving you back valuable space.

The Hills Compact Folding Frame Clothesline is ideal for both wall mounted and ground mounted installation, for a ground mounted installation the ground mounting kits is required which allows the clothesline to be free standing.The buyers guide video provides a great deal of information on what to be aware of when buying this type of clothesline.

The Monument coloured clothesline is 2.4m wide and 0.85m deep and has 19m of hanging space. The Compact Folding Clothesline is also available in Surfmist colour. With the outside line of 2.4m and can fit a most Queen sheets or King if folded.

Click Below to See the Full Range of Clotheslines Available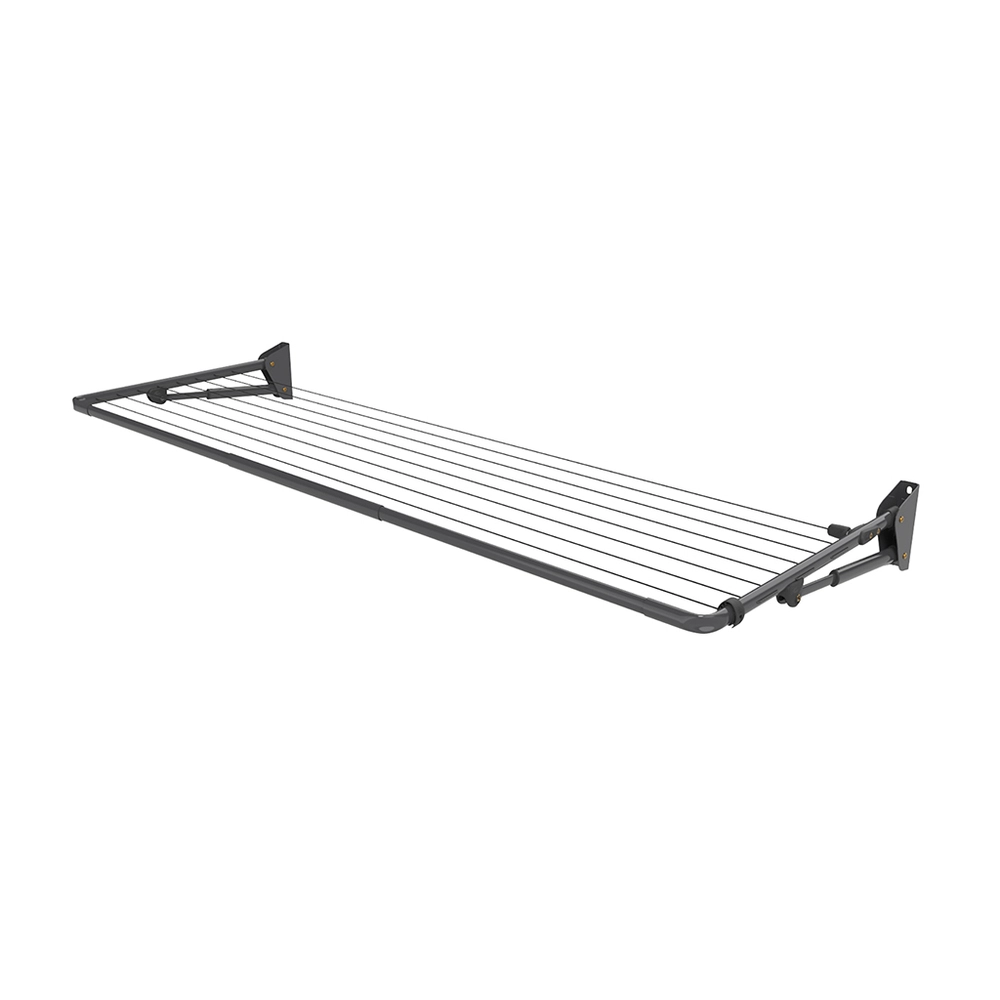 Hills Compact Folding Frame Clothesline
Hills Compact Folding Frame Clothesline has been designed for tight spaces. If wall space is an issue the clothesline can be mounted out doors using the ground mount kit option. Sturdy and stylish this model is suitable for Townhouses, Apartments, Balconies, Garages and other areas where space is at a premium!

Colours include: Monument and Surfmist
Benefits:

Suits 1 - 2 people

19m line space

2400mm wide x 850mm deep

Holds a Queen Sheet (2400mm)

Great for narrow spaces or apartments

Can be cut down in width

Stylish and ergonomic curved profile

Telescopic glide-lifting operation

Simple line tensioning system

Installation services available

Easy to assemble and install

Lifetime Frame warranty

Free Shipping at The Clothesline Store