In this short video we show you how to assemble the Hills Portable 170 clothesline. The Portable clothesline can be used inside and out also can be folded up when not in use, it's one of the most popular clotheslines on the market today.

There are no additional tools required as the clothesline comes complete with an Allen key which is all that's required to assemble the clothesline. A pair of scissors may be required to cut the cord.
Key Points To Consider When Selecting a Portable 170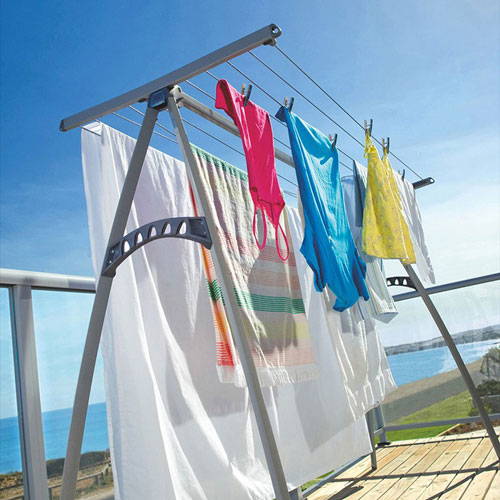 Featured Product
Hills Portable 170 Clothesline
Hills Portable Clotheslines are an innovative indoor-outdoor drying solution that bridges the gap between conventional outdoor clotheslines and indoor clothes airers. These clotheslines handle a full wash load – even sheets (hanging over the ends) – and are tough, durable and look great too. 10 lines giving 17 metres of line space plus you can simply increase the hanging capacity by using the built in coat hanger holes.
Suitable for balconies, patios, carports, garages, living room's etc. Made by Hills an Australian icon.

Benefits Include:

Coat Hanger Holes to increase drying load
17m of line space, 10 Evenly spaced lines
Stable and strong
Easy to move, Folds up flat when not in use
Ideal for extra drying space
Suitable for a 1-3 person wash
Lightweight design
Free Delivery at The Clothesline Store
Shona From Alexandria is showing her new Hills Portable 170 From The Clothesline Store
Amy from Terrigal is showing her new Hills Portable 170 Folding Hoist purchased from The Clothesline Store
See What Others Clients are Saying