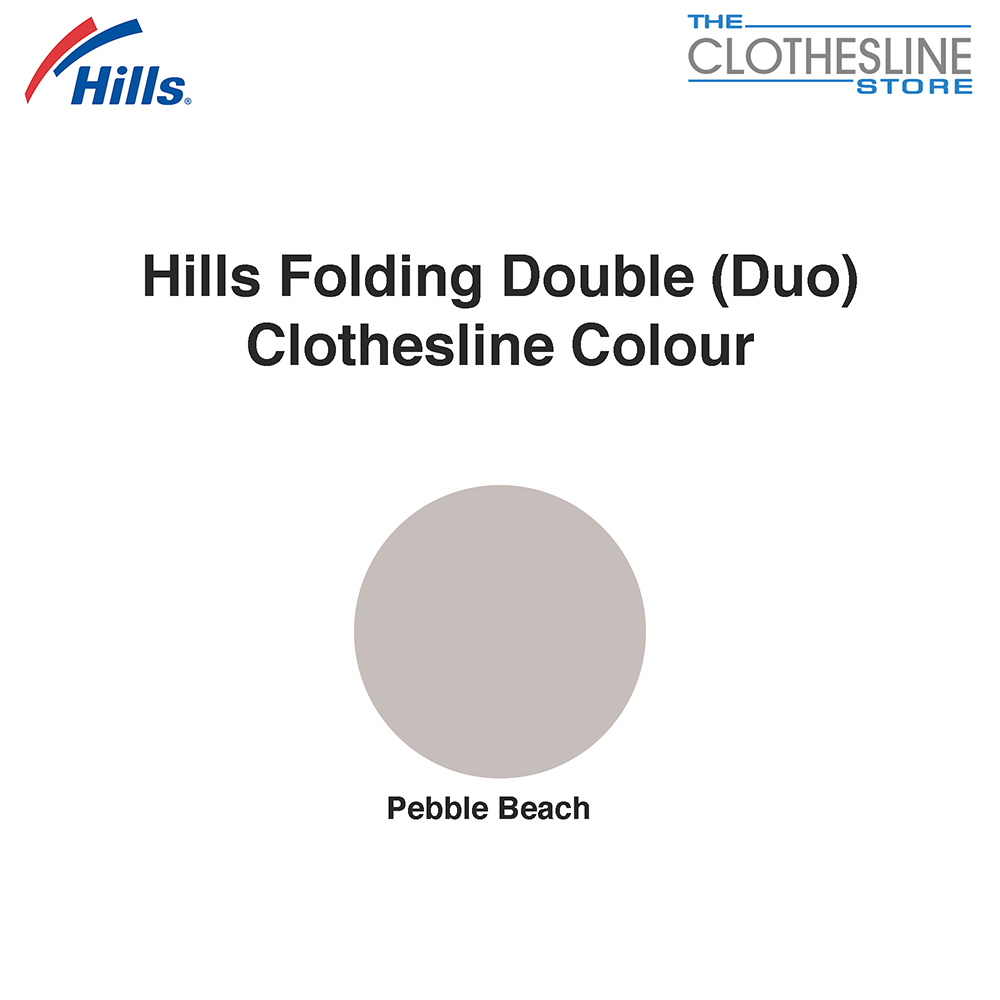 The Hills Double Folding Clothesline in Pebble Beach (Beige) is a very popular wall mounted and ground mounted clothesline option. The Pebble Beach (Beige) Clothesline is ideal for areas where you require the line to be folded up in some cases to provide you with more space. The Folding Frame Clothesline is ideal for both wall mounted and ground mounted installation, for a ground mounted installation the ground mounting kits is required which allows the clothesline to be free standing.The buyers guide video provides a great deal of information on what to be aware of when buying this type of clothesline.

The Pebble Beach coloured clothesline is 2.2m wide and 1.2m deep and has 23m of hanging space. There is also a budget model available with the same specifications yet is not the same design and does not have the same colour options, this is the Hills Everyday Double Clothesline The Double Folding Clothesline is also available in Midnight Sky and Basalt colours. With the outside line a longest line of 2.2m they can fit double sheets or Queen and King if you fold them.

Click Below to See the Full Range of Clotheslines Available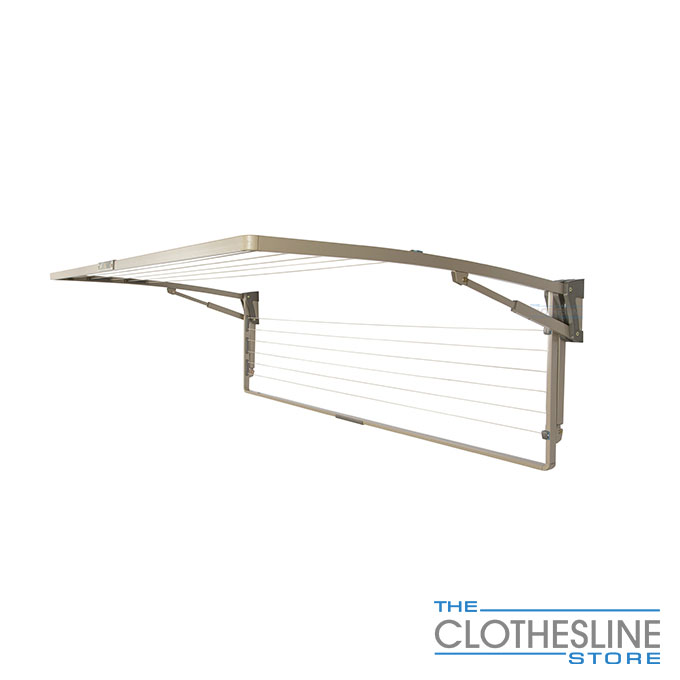 Hills Double Folding Frame Clothesline
Stylish and ergonomic curved profile, the Hills Folding Frame Clotheslines are just right when there's no space for a Rotary Hoist. The Large Double Folding Frame allows you to accommodate for large to small washing days with the use of either line or both together. The line is cleverly designed so both arms work independently of each other.
The line can be ground mounted by selecting the option above, or by clicking this link: Double (Duo) Folding Frame Ground Mount. The difference between the Hills Everyday Double clothesline is this is a newer model, looks stylish and has three colour options.

Colours Include: Basalt, Pebble Beach and Midnight Sky
Benefits
Suitable for up to 4 people

3 modern colours

23m of hanging space

2200mm wide x 1200mm deep

Stylish and ergonomic curved profile

Telescopic glide-lifting operation

Concealed line sleeves

Simple line tensioning system

10 year warranty

Installation service available

Ground Mount Kit available

Free Delivery from The Clothesline Store