These are some key points to consider when selecting a Folding Head Rotary Clothes Hoist
The folding head rotary clothesline hoists have several unique features. This include the ability to be folded up when not in use and also being able to be removed from the ground when required. This is because a socket is fixed into the ground and the clothes hoist is inserted into it.
How many people in your family or do you wash for
How often do you wash
What are the wash load sizes you have
How much space do you have available in your garden
Allow at least 500mm around the outside of the Clothes Hoist
The number of lines you would like (often dictated by the above)
The sheet size you would like to hang on it
In addition to the above the type of installation you want to carry out should be considered, you can see more detailed information on the Installation Guide page
Clothesline Product Ctagories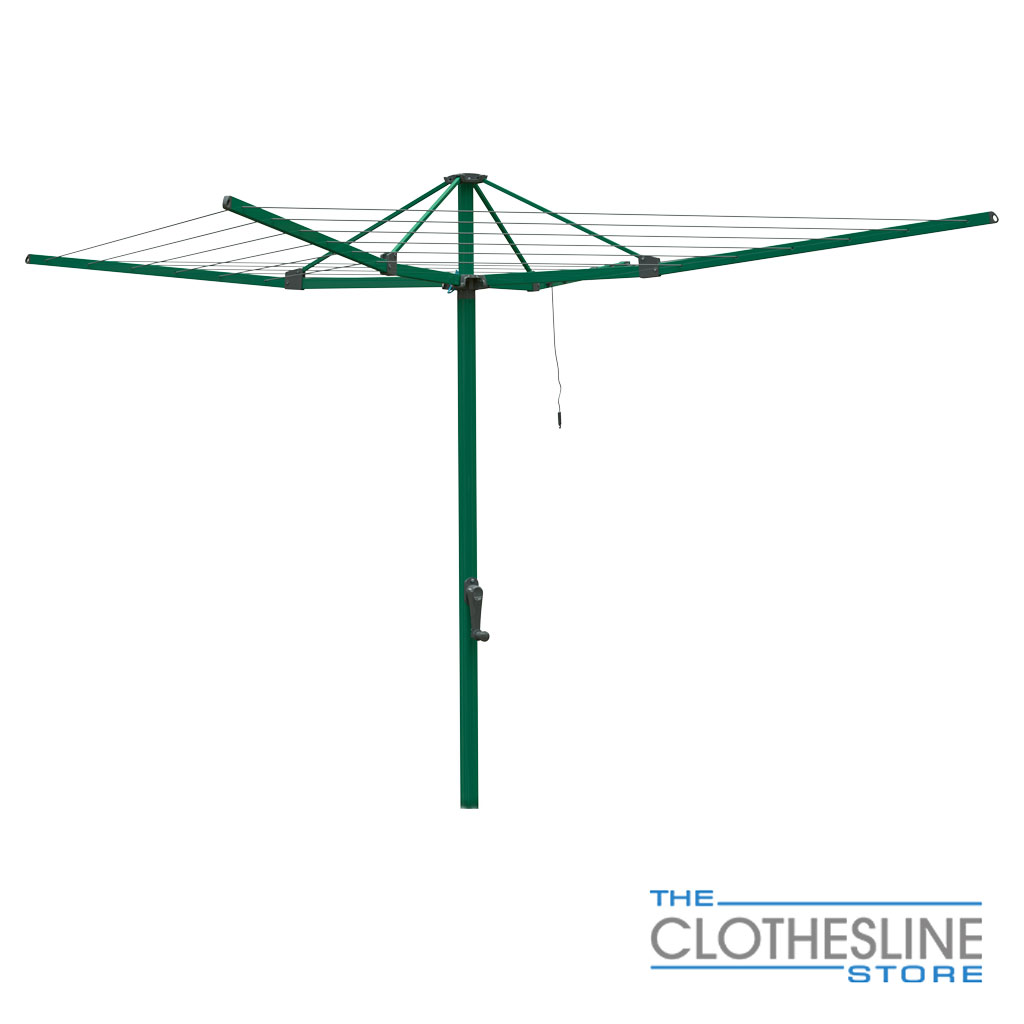 Featured Product
Hills Everyday 47 Clothesline
The Hills Everyday 47 is great value for money and in this price bracket it's hard to beat! It is an ideal family clothesline for 3 to 5 people with 47m of hanging space, and can be folded and removed when not in use, so you can utilise this area for play and entertainment.

You can easily adjust the height using the handle. The rotary head allows the clothes to follow the breeze, assembled and pre wired ready to install.
Benefits:
Suitable for 3 - 4 people
47 metres hanging space
Rotary Diameter Head 3.6m
Holds a queen sheet, longest line is 2400 so some sheets may be scrunched up.
7 tough and sturdy lines
Galvanised steel construction ensures strong design
Line can be completely removable
Fits Australian standard queen sheets 2030mm wide

10 year warranty
Free Delivery at The Clothesline Store
Trevor is showing his new Hills Hoist 7 Line Rotary Clothesline from The Clothesline Store
Natalie is showing her new Hills Rotary Folding Hoist purchased from The Clothesline Store
Shona From Alexandria is showing her new Hills Portable 170 From The Clothesline Store
Amy from Terrigal is showing her new Hills Portable 170 Folding Hoist purchased from The Clothesline Store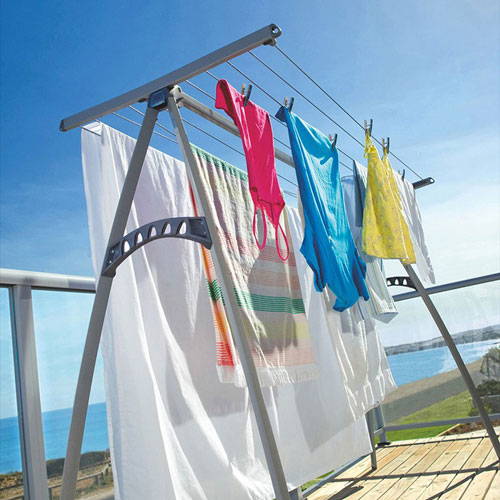 Featured Product
Hills Portable 170 Clothesline
Hills Portable Clotheslines are an innovative indoor-outdoor drying solution that bridges the gap between conventional outdoor clotheslines and indoor clothes airers. These clotheslines handle a full wash load – even sheets (hanging over the ends) – and are tough, durable and look great too. 10 lines giving 17 metres of line space plus you can simply increase the hanging capacity by using the built in coat hanger holes.
Suitable for balconies, patios, carports, garages, living room's etc. Made by Hills an Australian icon.

Benefits Include:

Coat Hanger Holes to increase drying load
17m of line space, 10 Evenly spaced lines
Stable and strong
Easy to move, Folds up flat when not in use
Ideal for extra drying space
Suitable for a 1-3 person wash
Lightweight design
Free Delivery at The Clothesline Store